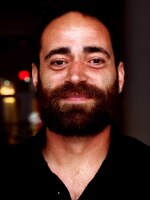 Matthew Richmond
Reporter/Producer
Matthew Richmond is a reporter/producer at Ideastream Public Media who focuses on criminal justice.
Ronayne appeared in front of Cuyahoga County Council for the first time Tuesday night, will focus on housing, transportation and justice.

Kelly will replace Brian Mooney, who won a seat at the Cuyahoga County Court of Common Pleas in November.

Ronayne will be sworn in Sunday as county executive. During a long career in local government, he has previously worked for the city of Cleveland and county government and run the nonprofit University Circle, Inc.

Jose Garcia shot and killed 23-year-old Desmond Franklin while off-duty in April, 2020.

Edrick Brooks died at the Cuyahoga County Jail early Friday morning, the third person to die there in just over a month.

Council signed off on Mayor Justin Bibb's ten nominees with little pushback.

Ru-El Sailor was convicted in 2003 and sentenced to life in prison before his conviction was vacated in 2018.

Community members on the Conviction Integrity Unit of the Cuyahoga County Prosecutor's Office, added by Prosecutor Michael O'Malley in 2017, have resigned, saying it's "window dressing."

Bibb chose Leigh Anderson, an assistant professor with experience working on police oversight in several cities, to lead the office.

The 8th District Court of Appeals found that during Ken Mills' trial a visiting judge should have never allowed the use of a photo of a person who died at the jail and testimony about deaths there, including from outside the time period when Mills was employed by the county.