Carbon credit program aids in preservation of pristine Mentor forest site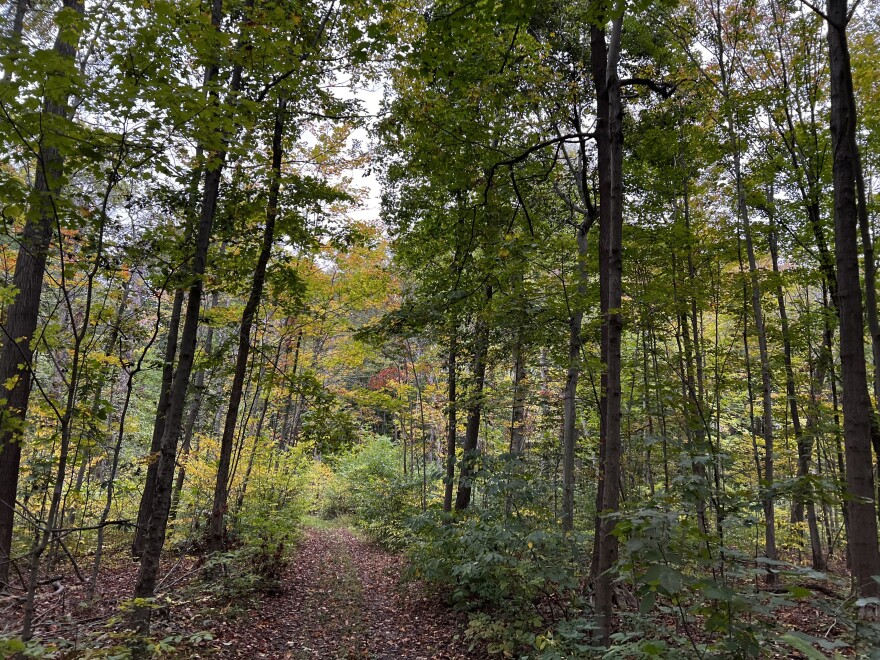 The Western Reserve Land Conservancy is working to preserve a 91-acre site in Mentor through its carbon credit program. The program helps to reduce carbon emissions and preserve Northeast Ohio's urban tree canopy.
The acreage dubbed Whittlesey Beach Ridge Forest by the conservancy includes old-growth forest and is home to 30 acres of wetlands, headwater streams and some of the largest sugar maple and tulip polar trees in Ohio.
Western Reserve Land Conservancy is working with the Seattle-based nonprofit City Forest Credits on the program.
We will begin Tuesday's "Sound of Ideas" discussing the project with a representative from the Western Reserve Land Conservancy and City Forest Credits.
Later in the hour, when most people think of rural America, they often picture rolling farmlands as far as the horizon and the next-door neighbor being at least a few miles apart. Another common theme that's associated with rural America is "crisis," whether that's economic, social or medical.
A new book seeks to bust this myth of rural America and the perception that's been built through history. The author of the book, "Lies of the Land," joins us to discuss the work.

Guests:
- Alex Czayka, Chief Conservation Officer, Western Reserve Land Conservancy
- Liz Johnston, Director, City Forest Credits
- Steven Conn, Author
- Jenny Hamel, New Host of "Sound of Ideas"
Watch the show in the player below.