Book News: What Will 'Win' Oddest Title Of The Year?
Posted: February 22, 2013
Also: The U.K. issues Jane Austen postage stamps; in the U.S., biographer Paula Broadwell's promotion in the Army Reserves is suspended; it's Edward Gorey's birthday; and an anti-bullying poem goes viral.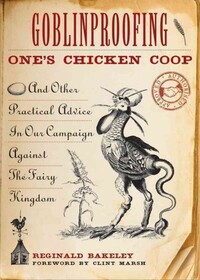 The cover of one of the finalists for the Diagram Prize for Oddest Book Title of the Year.
The daily lowdown on books, publishing, and the occasional author behaving badly.
Copyright 2015 NPR. To see more, visit http://www.npr.org/.
Tags
The Two-Way
Leave a Comment
Please follow our community discussion rules when composing your comments.